At Lethbridge Periodontal Associates, we treat patients with symptoms of gum disease, such as bleeding, swollen, sore, or receding gums. Our periodontist will work with you and your dentist to help you prevent and treat gum disease.
---
What is Gum Disease?
Gum disease, also known as periodontal disease is one of the most common diseases in Canadians. Periodontal disease can occur despite of your best efforts to maintain your oral health. Depending on your level of gum disease, you might require more aggressive gum therapy treatment. 
The Lethbridge Periodontal Associates team will work with you to assure that you have access to the care that best suits your needs. They will work with your dentist to help you hone your oral home-care skills.
What are the symptoms of Gum Disease?
Sore gums
Bleeding gums
Receding gums
Swollen gums
Red or purple gums
Persistent bad breath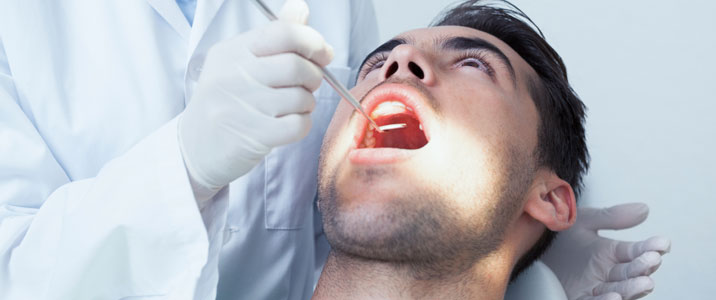 How will I know if I have gum disease?
One way to find out if you have gum disease is to visit your dentist today. Our periodontist, Dr. Troy Basarab, is a specialist in periodontal diseases. He will help create a customized treatment plan to treat your bleeding gums, sore gums, receding gums, or swollen gums.
Visit us if you are experiencing symptoms of gum disease; such as bleeding gums, swollen gums, sore gums, or receding gums. Request Appointment